December 7, 2022
Preview December 13-14 FOMC meeting
The results of the December 13-14 FOMC meeting are now one week away. The FOMC statement and quarterly update to the Summary of Economic Projections (SEP) are scheduled for 1400 EST on Wednesday, December 14…[Read More]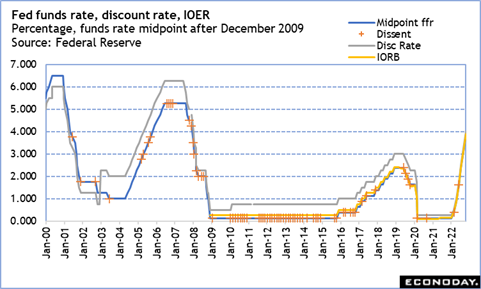 December 5, 2022
High points for economic data scheduled for December 5 week
Entering the December 5 week, the focus will be less on the economic data and more on the FOMC meeting on December 13-14. The communications blackout period around the meeting is in effect between midnight Saturday, December 3 and midnight Thursday, December 15…[Read More]
December 2, 2022
FOMC to lean dovish to moderate; Goolsbee new dove blood?
Named as the Chicago Fed's next president, Austan Goolsbee will complete Charles Evans' term which ends on February 28, 2026 and will be eligible for reappointment…[Read More]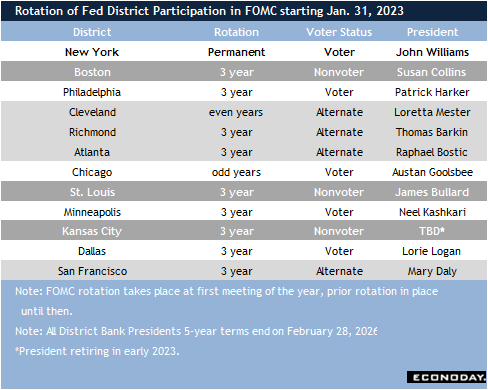 November 30, 2022
Podcast – Tackling the demand-supply imbalance
Higher interest rates are slowing domestic demand but while supply chains now are less clogged than for some time, getting output back to its pre-covid potential growth rate is not proving easy. And that's making controlling inflation all the harder.
November 29, 2022
FOMC voter rotation in 2023 leans dovish to moderate
Absent something unusual, the December 13-14 meeting is the last at which the current set of FOMC voters will set their stamp on monetary policy. FOMC voters consist of the seven members of the Board of Governors and five district bank presidents, four of whom rotate each year…[Read More]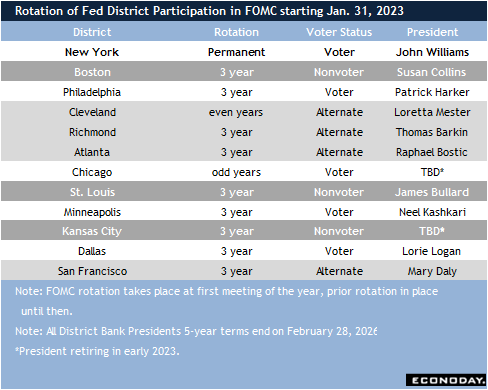 November 28, 2022
High points for economic data scheduled for November 28 week
The November 28 week ramps back up to a full schedule as November closes out and December begins. The two standouts are likely to be the release of the Fed's Beige Book on Wednesday at 14:00 ET and the November Employment Situation at 8:30 ET on Friday…[Read More]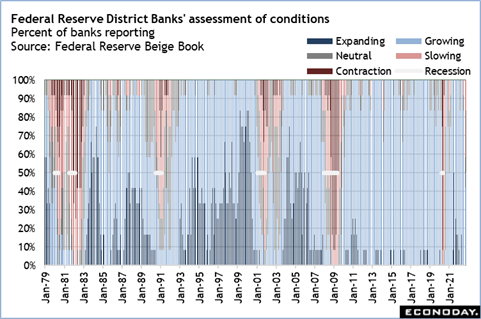 Investors who follow economic events have a strategic advantage
Making smart investment decisions is directly related to being better informed. Following economic events provides predictability of market movements. Econoday Enterprise Solutions demystifies the relationship between economic announcements and market reaction so that investors can capitalize on opportunities first.