March 21, 2023
SNB preview March 2023: A question of confidence
In line with most other major central banks, the SNB had been expected to extend its tightening cycle this week. Having last raised its policy rate by 50 basis points to 1.0 percent in December, another 50 basis point increase was widely anticipated at Thursday's Monetary Policy Assessment…[Read More]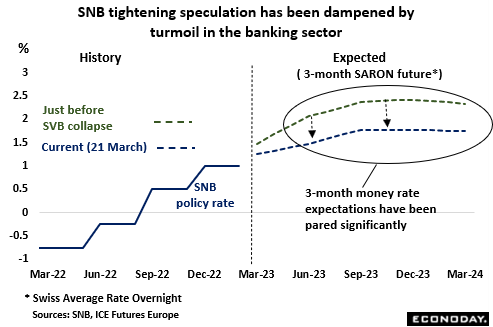 March 20, 2023
March BoE MPC Preview: Banking worries complicate an already difficult decision
The March BoE MPC meeting had been widely expected to deliver an eleventh successive increase in Bank Rate with the majority of forecasters looking for a 25 basis point hike in the benchmark rate to 4.25 percent. This would have boosted the cumulative tightening in the current cycle to some 415 basis points…[Read More]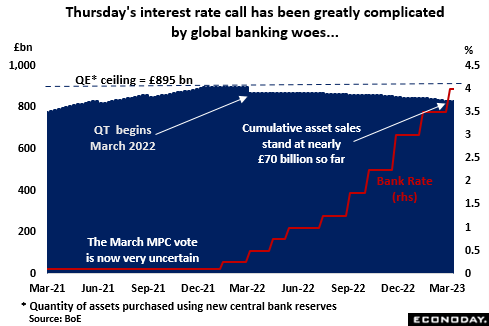 March 20, 2022
High points for economic data scheduled for March 20 week
There is little doubt that the coming will be tightly focused on the FOMC meeting on Tuesday and Wednesday. The release of the meeting statement at 14:00 ET on Wednesday will settle speculation about whether Fed voters will pause interest rate hikes or take rates higher for the eighth meeting in a row…[Read More]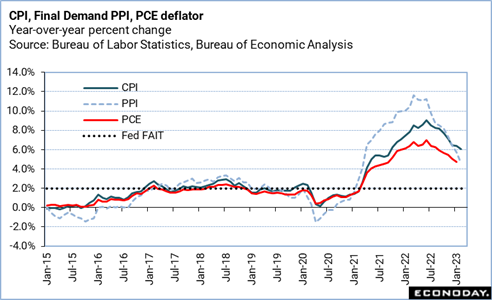 March 13, 2023
March ECB meeting preview: A focus on forward guidance
In terms of policy, Thursday's announcement should be something of a damp squib. Although supposedly no longer offering forward guidance, the February statement made it clear that the ECB intends to raise its key interest rates by a further 50 basis points…[Read More]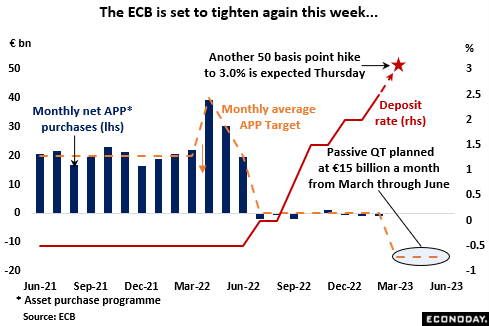 March 13, 2023
High points for economic data scheduled for March 13 week
Fed policymakers will be out of the public eye during the communications blackout period around the March 21-22 FOMC meeting. It goes into effect as of midnight on Saturday, March 11 and runs through midnight on Thursday, March 23…[Read More]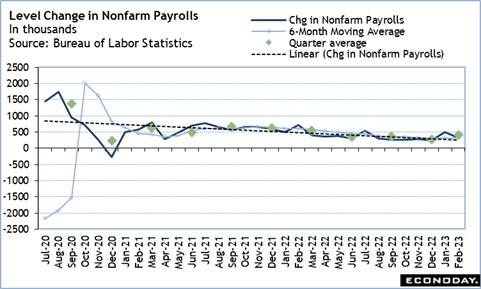 March 7, 2023
Podcast – The bad news in the good
There was a time when equity investors viewed strong economic growth positively but hawkish central bank commentary has left financial markets worried that unexpectedly robust data might lift the eventual peak to interest rates even higher. Another upside surprise on Friday's U.S. employment report could hit confidence hard.
Investors who follow economic events have a strategic advantage
Making smart investment decisions is directly related to being better informed. Following economic events provides predictability of market movements. Econoday Enterprise Solutions demystifies the relationship between economic announcements and market reaction so that investors can capitalize on opportunities first.